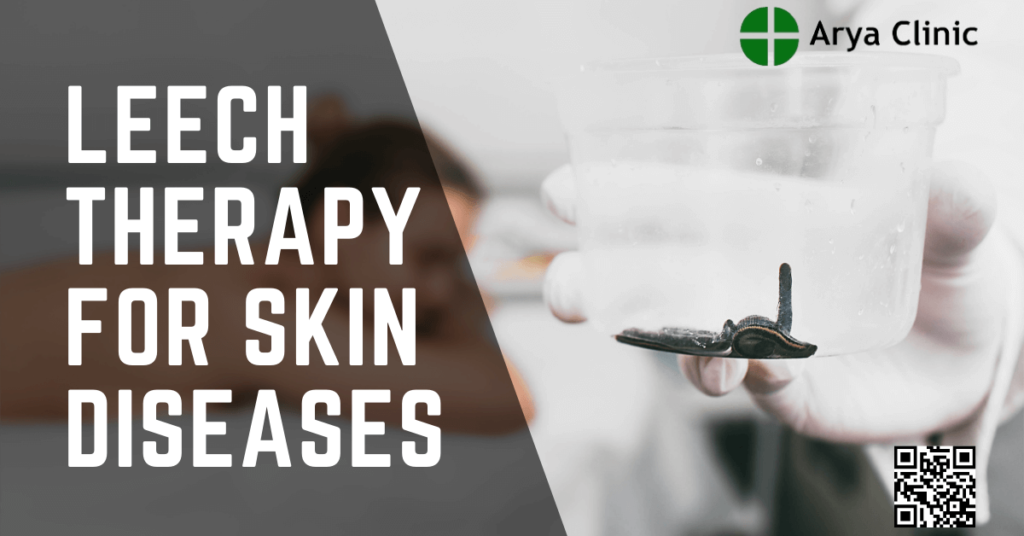 Leech Therapy for Skin Diseases
Medicinal leech therapy (MLT) or hirudotherapy is a complementary and integrative treatment method applied with blood-sucking leeches. One or more leeches are attached to the skin of the problematic area and the purpose is to gain potential utilities of leech saliva that is secreted while the leeches are feeding. MLT has been used for centuries. It has existed for 3000 years, and it is being used at a different scope.
MLT was previously tested and is widely used after plastic, reconstructive, and microsurgical applications, in cardiovascular diseases, deep vein thrombosis, postphlebitic syndrome, complications of diabetes mellitus, tinnitus, acute and chronic otitis, and in reducing the pain of osteoarthritis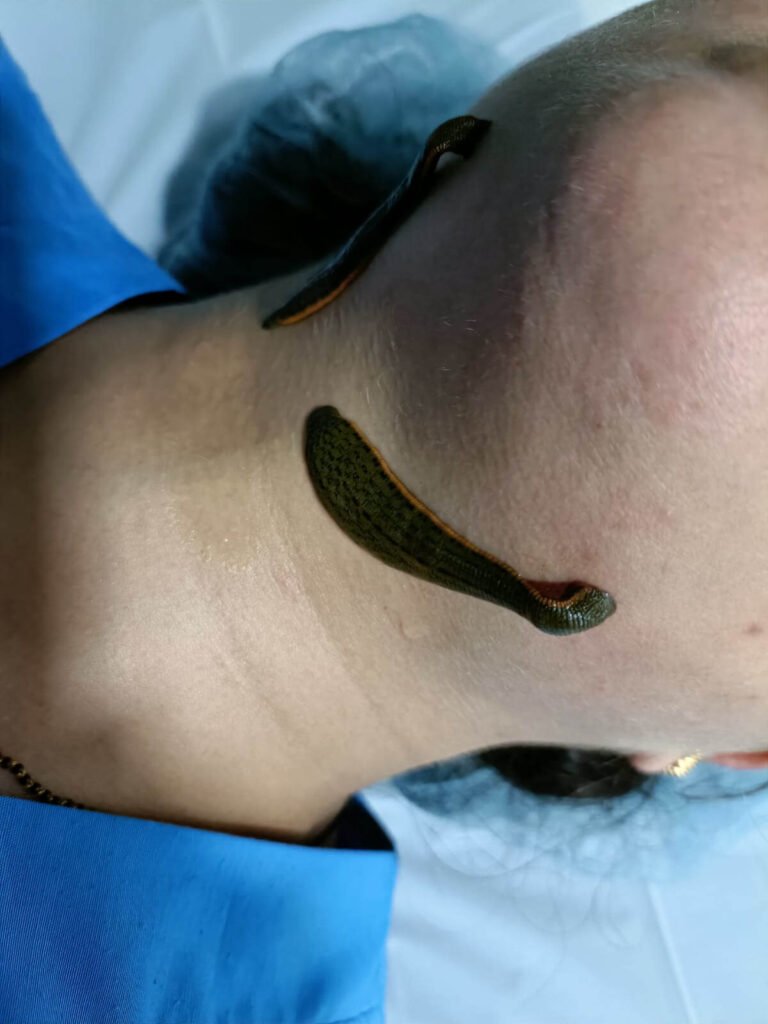 What are the benefits of leech therapy?
Leeches are effective at increasing blood circulation and breaking up blood clots. Hence they are used to treat circulatory disorders and cardiovascular disease.
Leech application gives significant relief for the symptoms of eczema. 
Common skin diseases: Skin disease typically occurs in the two uppermost layers, the epidermis and the dermis.  By improving blood flow to these two upper layers of skin, leeches help to cure many common skin diseases.
Leech therapy is useful in the field of plastic surgery, Arthritis (Osteoarthritis and Rheumatoid Arthritis), Venous congestion, Varicose veins, Hem­orrhoids vascular diseases, Thrombophlebitis, cellulitis, sciatica, inflammatory reactions, blood purification, ischemic heart disease, and hypertension. It is expected to be of paramount importance due to the ease of leech application and minimum side-effect
How does leech therapy work?
Medicinal leeches have three jaws with tiny rows of teeth. They pierce a person's skin with their teeth and insert anticoagulants through their saliva. The leeches are then allowed to extract blood, for 20 to 45 minutes at a time, from the person undergoing treatment. This equates to a relatively small amount of blood, up to 15 millilitres per leech
During a session, live leeches attach themselves to the target area and draw blood. They release the proteins and peptides that thin blood and prevent clotting. This improves circulation and prevents tissue death. The leeches leave behind small, Y-shaped wounds that usually heal without leaving a scar.
How to connect for an Appointment
People staying at Thane Kalyan Mumbai Mira Road and nearby areas can visit the clinic with a prior appointment.  For patients residing at faraway places from thane kindly first book an online video appointment. 

Visit at at 
Arya Clinic
Cross Lane, Laxmi Vilas Apartment, Flat no 1, Ground Floor, Gadkari Rd, near RBL Bank, Thane West, Thane, Maharashtra 400602
022253475522
8104370091