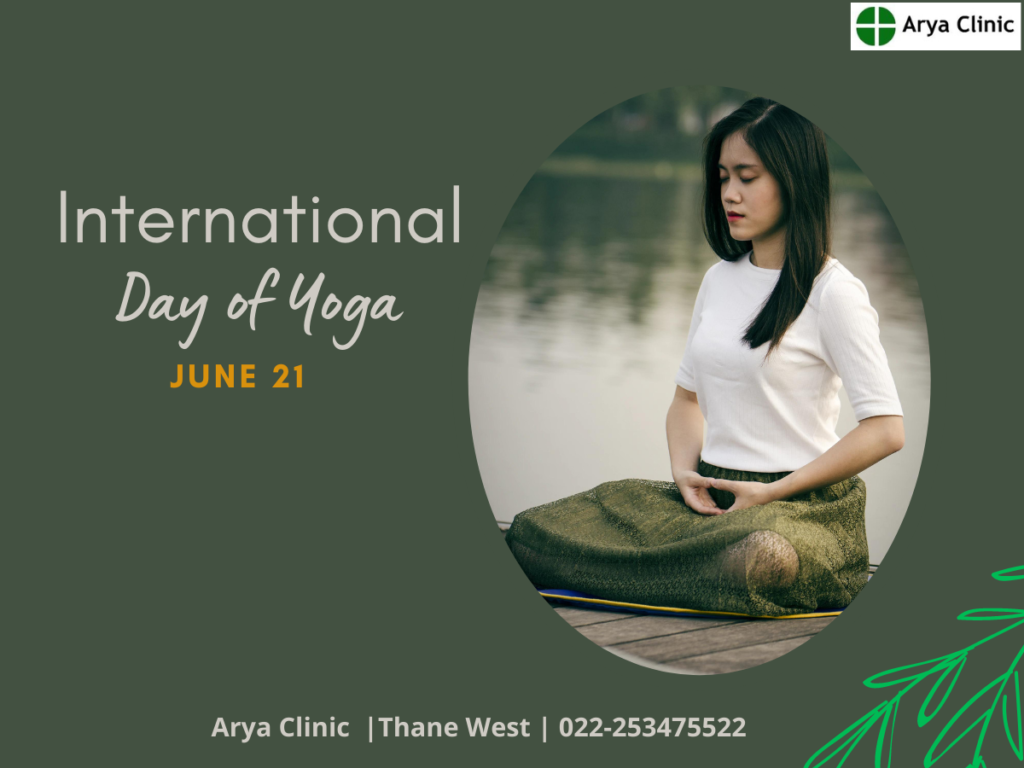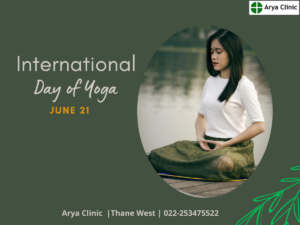 International Day of Yoga
The 21st of June is celebrated as the International Day of Yoga. 
The rewards of Yoga for disease prevention and health promotion are well known. They have acquired special significance against the backdrop of Covid-19. Yoga has become a household name across the world to enhance fitness, reduce stress and cultivate inner peace. Traditionally, it is a form of Sadhana or spiritual practice for the purpose of self-realization
Ayurveda and Yoga: sister sciences
Ayurveda and Yoga are the sister sciences that work best together. They have evolved from the Vedas, part of the same ancient healing tradition with the common goals of preserving our health and raising consciousness.

Ayurveda uses various tools in disease management such as herbs, therapies like Panchakarma bodywork, and Yoga. Ayurveda provides a balance of body and mind, using all that nature can give us – plants, stones, fragrances, water, air.

Yoga helps the harmonization of the consciousness and the physical body using special techniques such as asanas, breathing practices (pranayama), meditation, prayers pronouncing certain sounds.
Source :  https://www.ayush.gov.in/

#InternationalDayOfYoga
#अंतरराष्ट्रीय_योग_दिवस
#yogaAndAyurveda
#yoga Ayurveda pranayama
#selfhealing
#ThaneAyurveda
#YogaForWellness
#NaturalTreatment

Arya Clinic 
Cross Lane, Laxmi Vilas Apartment, Flat no 1, Ground Floor, Gadkari Rd, near RBL Bank, Thane West, Thane, Maharashtra 400602
022 253475522
+91 8104370091